For WordPress website owners, ensuring that emails are reliably delivered to recipients' inboxes is paramount. Poor email deliverability can lead to missed opportunities, frustrated users, and negatively impact your online reputation.
One effective way to address this challenge is setting up SMTP (Simple Mail Transfer Protocol) for your site. Unlike the default PHP mail function, which can fail for numerous reasons, SMTP provides a way to send emails using a trusted external email server. This can significantly enhance deliverability rates and reduce the chances of your emails being marked as spam.
1. Acquire SMTP
There are many good options for SMTP servers. Here are our current recommendations (not sponsored):
DuoCircle: Easy setup and free for 1,000 emails per month. Others have better prices at scale if you need more.
ZeptoMail: Easy setup and a great price at $2.50 per 10,000 emails. Nice administration dashboard.
Amazon SES: The price king at $0.10 per 1,000 emails, but a slightly more involved setup process that we won't cover in this article.
Assuming you've chosen a standard SMTP service like ZeptoMail or DuoCircle, follow the setup instructions to add the appropriate SPF and DKIM values to your domain's DNS records. This verifies your domain and allows the server to send emails on your behalf.
2. Tell your website to send email through your SMTP server
For this guide we'll use a plugin called FluentSMTP (not sponsored). It's free and open source, easy to use, supports Amazon SES, and includes email logging. Another option is Post SMTP, however it upsells some features like Amazon SES support.
After the plugin is installed, click "Settings" to open the welcome page. Once there, click "Other SMTP."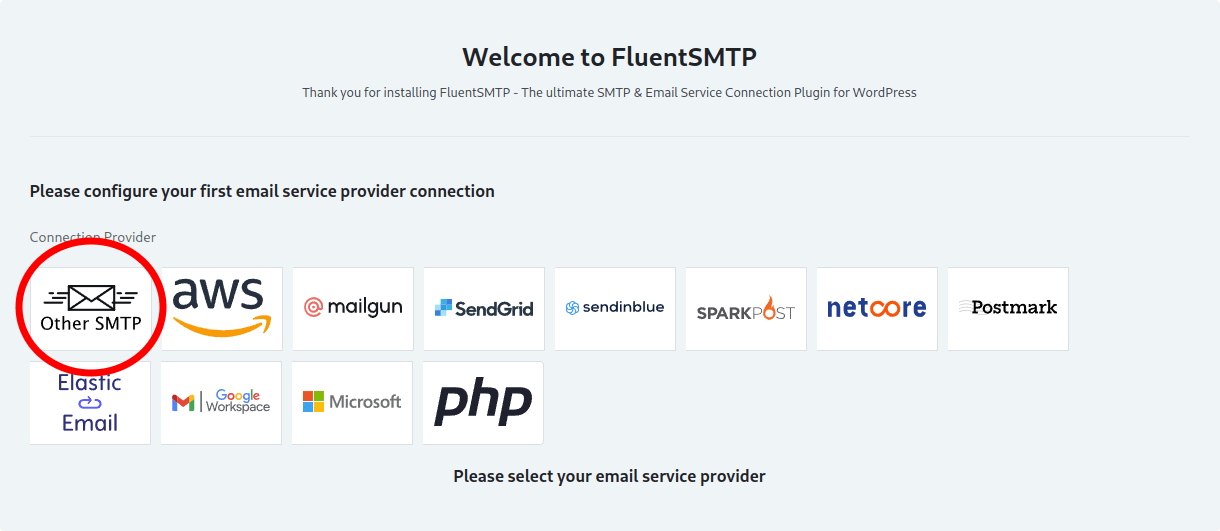 Your SMTP connection information should be easy to find in the administration interface of your SMTP provider.
For ZeptoMail, click "Mail Agents," then the "Setup Info" tab, then the "SMTP" tab. Your password is your Send Mail token below your username.
For DuoCircle, click "Information" and reference the "Service Settings" box.
Your "From Email" should be an address from the same domain you verified through DNS.
Use TLS and port 587 as long as your SMTP provider supports it, as do ZeptoMail and DuoCircle.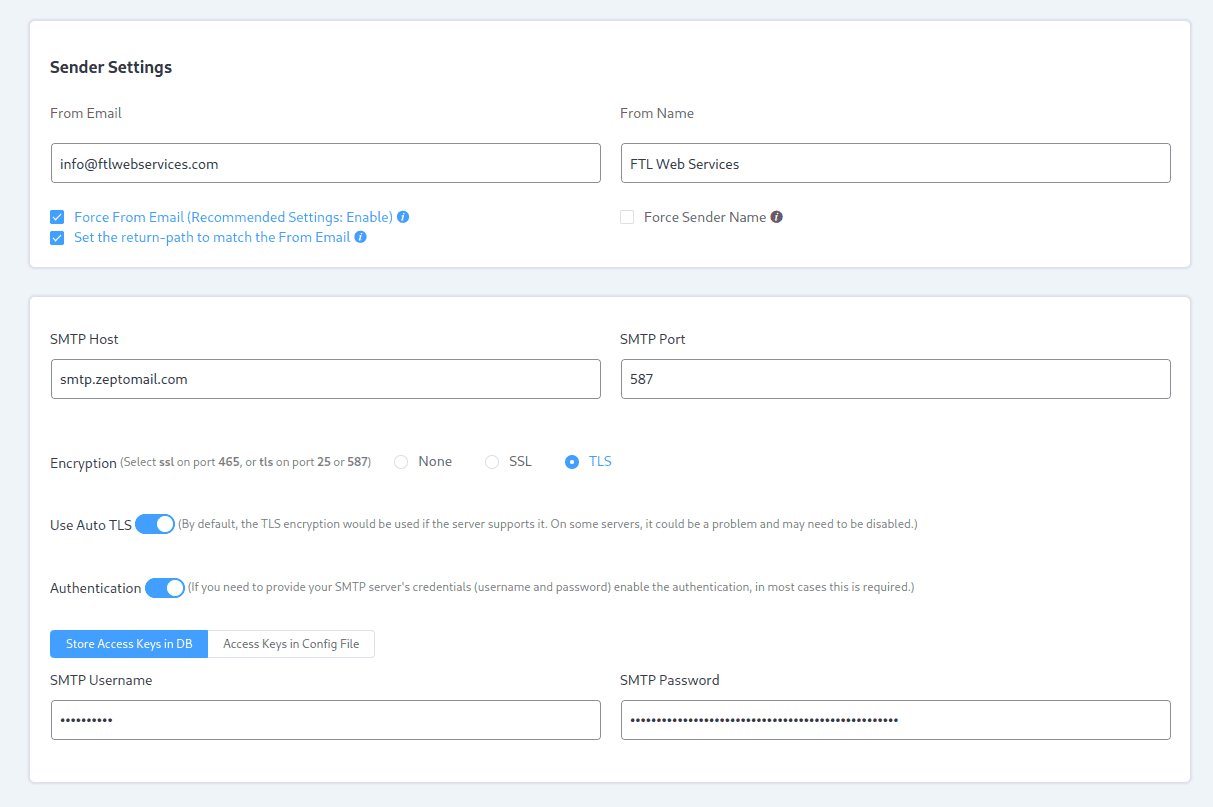 Once you've entered your info, click "Save Connection Settings" and navigate over to the "Email Test" tab in Fluent SMTP.
Assuming everything was entered correctly, you'll receive an email confirming that your SMTP connection is working properly.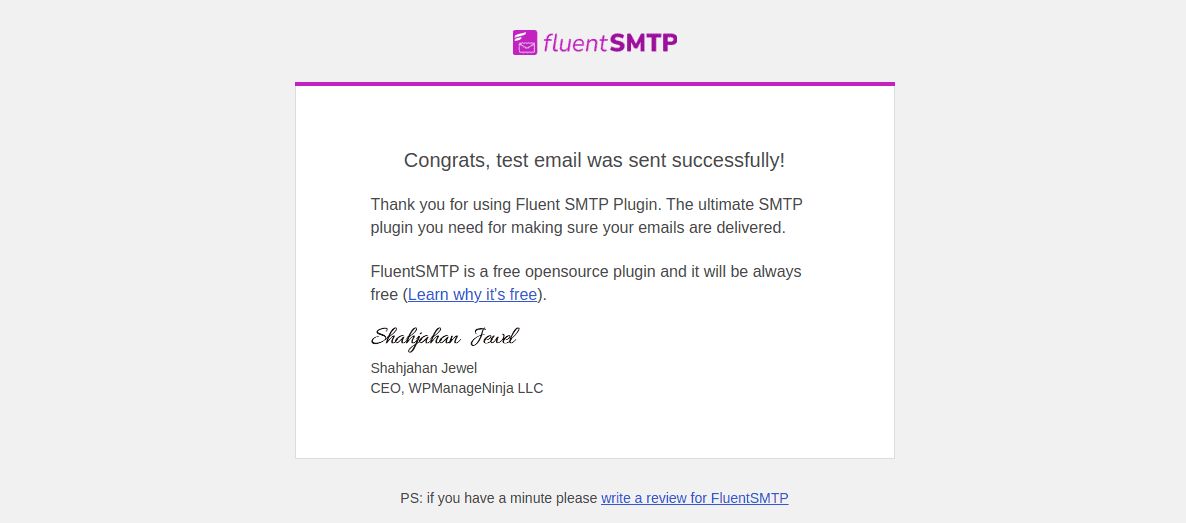 And that's it! Your site is set up to send all outgoing email through your SMTP server.
Remember to keep your email credits topped up and you should have no problems with email deliverability from here on out. And if you do forget, you can always reference the email log in Settings -> Fluent SMTP -> Email Logs.
Need more help?
We can set up SMTP for your site for a one time fee, or you can move your hosting to us and get up to 10,000 emails per month included for an extra $5 added to the base $20/mo hosting rate. Just shoot us a message.